Below the villa (20 m) is a paved beach
and just 100 meters from the romantic love rock (video)!
Vila kara marina (hunatukiba) to hamabe made wa 150 m.
Subarashiki eguzchikkuna Zagon hamabe wa 400 m no sunohama.
Eguzochikkuna hamabe made wa romanchikku na michi.
Genzai nuudo biichi ni aru seijaku de hitoke nonai huruki
hunatsukiba Vila kara 700 m (climber, adventures)
If you like to dive without breathing,
then you've come to the right place: look at this video!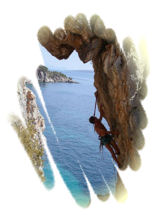 cliffbase sea adventure center